Joachim Brandt is a Principal Consultant at inlumi Norway. In 2020, Joachim led the implementation of a consolidation solution in Oracle EPM Cloud at Fiven, a chemicals company headquartered in Oslo. Having previously done all their consolidation in Excel, Fiven now has a scalable solution which has significantly improved their close processes, reporting, and analysis.
Fiven is the world's leading producer of Silicon Carbide and has offices around the world. The company was increasingly struggling with the limitations of Excel. A scalable tool was needed consolidate accounts for periodical reporting, including quarterly and year-end reports, to support efficient financial close work processes. A tool was also needed for additional management reporting and analysis reconciled with statutory reporting.
Ole-Jonny Skar, Chief Accountant at Fiven, had worked together with Joachim and other inlumi team members on implementing Oracle EPM Cloud at his previous company. inlumi's consultants had proven themselves to be reliable partners and Ole-Jonny had become familiar with Oracle EPM Cloud and how it could benefit Fiven. Without an in-house IT department to manage the system, an EPM system in the cloud also fit their needs perfectly. In addition, its out-of-the-box features meant that consolidation processes did not need to be configured from scratch. Working with inlumi to implement Oracle EPM Cloud therefore felt like a natural choice.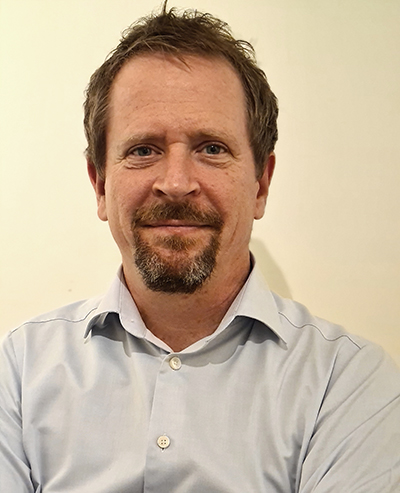 Joachim Brandt, Principal Consultant at inlumi Norway

Originally from Canada, Joachim started his career as an administrator for consolidation and controlling systems. He eventually became a consultant, developing the same systems that he was actively working with previously. "After spending ten years in the finance department at Kraft Foods, I decided to become a consultant. I wanted the dynamic of working on different projects. I really enjoy the problem-solving aspect, combined with meeting new people and working in new industries," explains Joachim.
Together with Kerstin in Sweden as the lead consolidation expert and Guillermo in charge of integration, the implementation was able to start from day one. Magdalena also added important consolidation expertise on occasions when Kerstin was not available. "My prior working relationship building on the same product with Ole-Jonny put me in the best position to lead this project, but it was the expert consolidation and integration contributions from the rest of the team that ensured this project was a success," says Joachim.
The entire project was carried out remotely with team members working from home. "We didn't have a single in-person meeting, but this also gave us the flexibility to meet on the fly and give our customer the individual attention that they needed, when they needed it."
Following the implementation, Fiven now benefits from greater transparency of the data as well as a clear audit trail. Having made the move from Excel to Oracle's consolidation platform, Fiven is now able to carry out much more advanced processes such as detailed Cash Flow as part of the monthly process, delivering more insight within a shorter time frame. "The EPM system has raised the bar for group accounting and reporting at Fiven," says Joachim.
"When we chose Oracle EPM Cloud, it was important to have a robust and scalable system for further growth. We placed special emphasis on a robust system for currency conversion, intercompany reporting, maintenance, and the IT platform," explains Ole-Jonny.
"With limited internal resources and a requirement for rapid implementation, it was especially important to collaborate well with inlumi. With Joachim as the lead consultant, we had the right flexibility and the project was well-structured. Together we came up with constructive solutions to Fiven's system requirements without compromising on system performance and system logic. I believe Joachim's technical and practical work experience in combination with my accounting skills were very important to the success of the project."