Murasa joined inlumi's Denmark team in 2017 as their first dedicated CCH Tagetik consultant. Together with the team in Norway, she has been working on the configuration of a consolidation solution at BAMA-Gruppen AS. What initially began as a project focused on a consolidation tool has expanded into creating a flexible solution that can grow together with the company.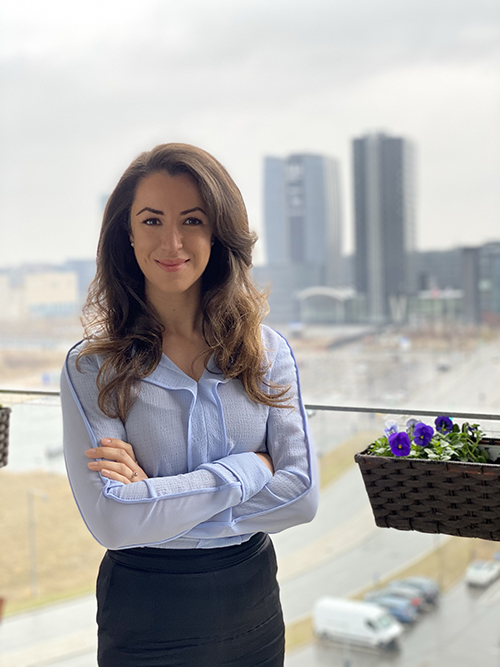 Murasa Burhan, Senior Consultant at inlumi Denmark

BAMA-Gruppen AS is the Norwegian market leader within fruit, vegetables, and other fresh produce. BAMA have also established several businesses in the Nordic region and in Europe. The Group posted sales of almost 19 billion NOK in 2019 – a year-on-year increase of over 8.3 percent. All the Group's business areas delivered across-the-board growth. BAMA employed an average of 2,825 full-time equivalents in 2019, of whom 841 worked in foreign businesses.
BAMA was looking to replace existing usage of Excel and Cantor for a more flexible, user-friendly solution for their consolidation process, and through an RFP process they decided that CCH Tagetik's unified performance management software would be the best fit. For the implementation, BAMA required a trustworthy partner with extensive experience in performance management and therefore selected inlumi.
Before joining inlumi, Murasa received her master's degree in Finance and Accounting at Copenhagen Business School. She then went on to work as a project manager at a fintech company. Murasa developed an interest in performance management and finance transformation and joined inlumi with the intention of helping customers modernise their core finance processes with CCH Tagetik's innovative platform.
"Performance management is so much more than just technology, it's about transforming finance," explains Murasa. "And I was really excited to work at inlumi because it's a leading consultancy for performance management. Not just locally, but across Europe." While her role was initially focused on Consolidation, the team later realised how extensive CCH Tagetik's tool is, and Murasa was able to expand her skills to include Forecasting, Budgeting & Planning.
Throughout the project, Murasa works closely – albeit remotely – together with Lars Roar Johansen, the account manager for BAMA, based in Oslo. "Lars has been a great partner for BAMA," says Murasa. "In addition to keeping tabs on the progress of the project and making sure deadlines are met, Lars is committed to listening to the needs of the client and keeping them satisfied. This also means that the two of us keep each other updated to make sure that the necessary resources are put in place. Together, we make a strong Nordic team!"
The team's main priority in this project is to work in the best interest of the customer. This also means that in the long term, the customer is able to utilise and maintain the solution themselves without being dependent on a third party. Training has therefore been central to this project.
"We don't want the client to be dependent on us, and we know that our clients don't want rigid solutions that are too difficult to change without the help of a consultant. Therefore, we have been training the team at BAMA to take ownership of their application and have focused on getting them to a stage where they can maintain their own tool. CCH Tagetik is the perfect tool for this because of the pre-definitions in the solution, and the user-friendliness means it is not essential to have coding experience."
"CCH Tagetik and inlumi have played an important part in taking the consolidation process to the next level," says Kjetil Drægebø, Controller at BAMA. The finance team now has a highly flexible solution which is easy to use. The data quality has been improved, resulting in fewer manual tasks and better reporting and analysis. The financial close process has been streamlined, enabling everyone at BAMA to do their reporting in the same work process. During course of this project, the team has also started engaging subsidiaries to have more ownership of their reporting and analysis tasks. As a result, they are less dependent on the group finance team. Finally, the Business Workflow tool, designed together with BAMA, creates a bird's-eye view of financial processes, and enables transparency throughout the entire organisation.
"I consider BAMA to be one of the best examples of a company which is able to drive their solution into the long term," says Murasa.